Radiologybill is the solution you've been looking for to start seeing quick healthcare debt collection results.
As a fast-growing, effective, and reputable full-service accounts receivable management firm, we provide a debt collection process tailored to your needs so you can focus on your patients and let us take care of the payments. Quality customer service means that our courteous and professional staff will engage in real conversations with you to ensure that you get better returns than other debt collection agencies can offer. And with no upfront costs, we can get you integrated into our system quickly so you receive maximum recovery on the money you're owed.

Debt Recovery
We offer various debt recovery services to ensure a reduction in revenue losses.
+ LEARN MORE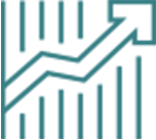 Bill Reminders
We offer a friendly reminder call service to customers in your company's name.
+ LEARN MORE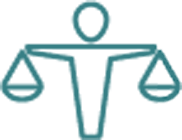 Legal
We have a full legal staff in house, as well as attorneys in every state we serve.
+ LEARN MORE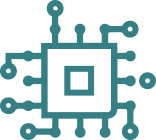 Missing Locator
We will locate your missing customers with online tools and research.
+ LEARN MORE
We make it easy to switch collection agencies.
You may be considering hiring or switching debt collection agencies for a variety of reasons:
Increased aging debt
Lack of in-house resources to collect aging debt
Not seeing a substantial return on your current debt collection efforts
Collection results have slowed or should be better
No access to Pre-Collect, Early Out, or Self-Pay debt collection options
Radiologybill provides an efficient and effective process to get your debt collection started with five simple steps:
Answer a few questions about your aging accounts and accounts receivable needs
Receive a custom-tailored plan in a matter of days
Hold on to your hat for exceptional rates
Place your accounts with our agency
Watch your money come in
From the most advanced databases to the most basic, we'll have your data converted in hours, not weeks. Schedule a free consultation to see how Radiologybill can collect any debt owed to your organization and increase your bottom line.
5703 National Road East Richmond,
IN 47374
Let Us Help You Recover Lost Revenue.