Radiology Debt Collection
& Accounts Receivable
Personal Service | Responsive Communication | Better Results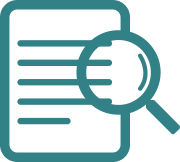 See how Radiologybill has helped one practice decrease debt and maximize profitability with proven collection efforts.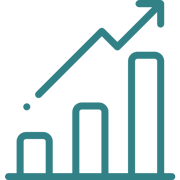 25% of U.S. hospital spending consists of administrative costs, including billing. With Radiologybill, you could be collecting 40% more debt with our no-risk service.

Why We're Different
The Answer to Improving Your Radiology Billing & Revenue Cycle Management Syste

m

Radiology billing is our specialty. Our knowledgeable team understands the radiology revenue cycle management process and gets your lost revenue back quickly. With our low number of customer complaints, we take the worry of debt collection off your shoulders and ensure your reputation will not be damaged.

We not only dig into the specific needs of our clients, but also we study the communities where our clients serve. Combine this knowledge with our exhaustive collection strategy and our investment in technology and people, and Radiologybill is able to consistently outperform other agencies. Getting started is easy with our no up-front costs and exceptional rates on your tailored strategy. Contact us today to experience easy radiology debt collection.
Our Process
How We Find Your Money

Debt Recovery
We offer various debt recovery services to ensure a reduction in revenue losses.
+ Learn More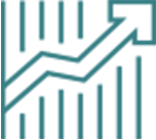 Bill Reminders
We offer a friendly reminder call service to customers in your company's name.
+ Learn More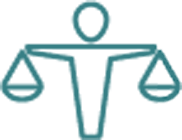 Legal
We have a full legal staff in house, as well as attorneys in every state we serve.
+ Learn More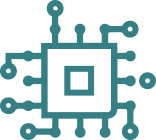 Missing Locator
We will locate your missing customers with online tools and research.
+ Learn More
For Patients
We're Here For You
At Radiologybill, we take our consumer care very seriously. We follow strict ethical practices including the ACA International's Collectors' Pledge, to ensure we treat consumers with all due dignity and respect. Our professional staff are trained in providing personal, friendly service and in the various strategies we can take to help you resolve your bill quickly and painlessly.
"We are here to help you resolve your debt in a way that is as easy as possible and works within your budget." – Chris Coleman, President & CEO
Testimonials
What Our Customers Say
"Our company has been a RadiologyBill partner for the past four years. They have a professional and patient friendly staff and have been very responsive to our needs. RadiologyBill has definitely added value to our organization."
Robbie R.
Owner
"I cannot say one negative thing about our business relationship, you guys are amazing!!! Please let your boss and the rest of the staff know how happy we are using you and your services. Your entire team has been nothing but friendly, helpful and professionals and at times very funny. That is rare to find so please don't change a thing, you guys will be very successful if you keep doing business the way you are."
Paul Nazario
Owner
"Our goal in partnering with Radiologybill was to increase our past due accounts before they go to collections while maintaining the patient friendly approach that is critical to our success. The result was an increase in billing revenue as well as higher patient satisfaction with the billing process. One thing that differentiates Radiologybill from other companies is their willingness and ability to customize their approach for our needs and be a true extension to our billing office. I highly recommend Radiologybill to anyone who wants to work with a company that offers a high level of service while being able to quickly adapt to specific needs."
Martha B.
Chief Revenue Officer
"Our experience with Radiologybill has been remarkable. We have been using their Radtxt and Radial programs for quite a while and are extremely pleased with the results we have seen. Radiologybill is a highly professional company, results producer and a great extension to our billing office."
Frances L.
Billing & Collections Manager